Tonight, contemplating on the 8th of March 2016 events, I decided to make myself an ABS switch. Although I made it for my 650 V-Strom, same principle can be applied to any.
I love my ABS so I will not switch it on/off pretty often. I will do it only when going off road / fire trails / gravel / etc. Because of that, I wanted a solution that would be temporary, not to be fiddled with by mistake whilst on the road, and that can leave the ABS off even after turning off/on the engine.
I decided to mount a on/off (not toggle) switch under the seat as this would make it easy  to install and not easily accessible or tempered with.
It took me around 30 minutes to make it. If I would do it again, I think I can cut it down to 10.
Items needed:
strip pliers
any large (normal) fuse
a switch
fuse holder
shrinking tube (not shown here)

you can also add as I did, insulated wire terminal (crimp)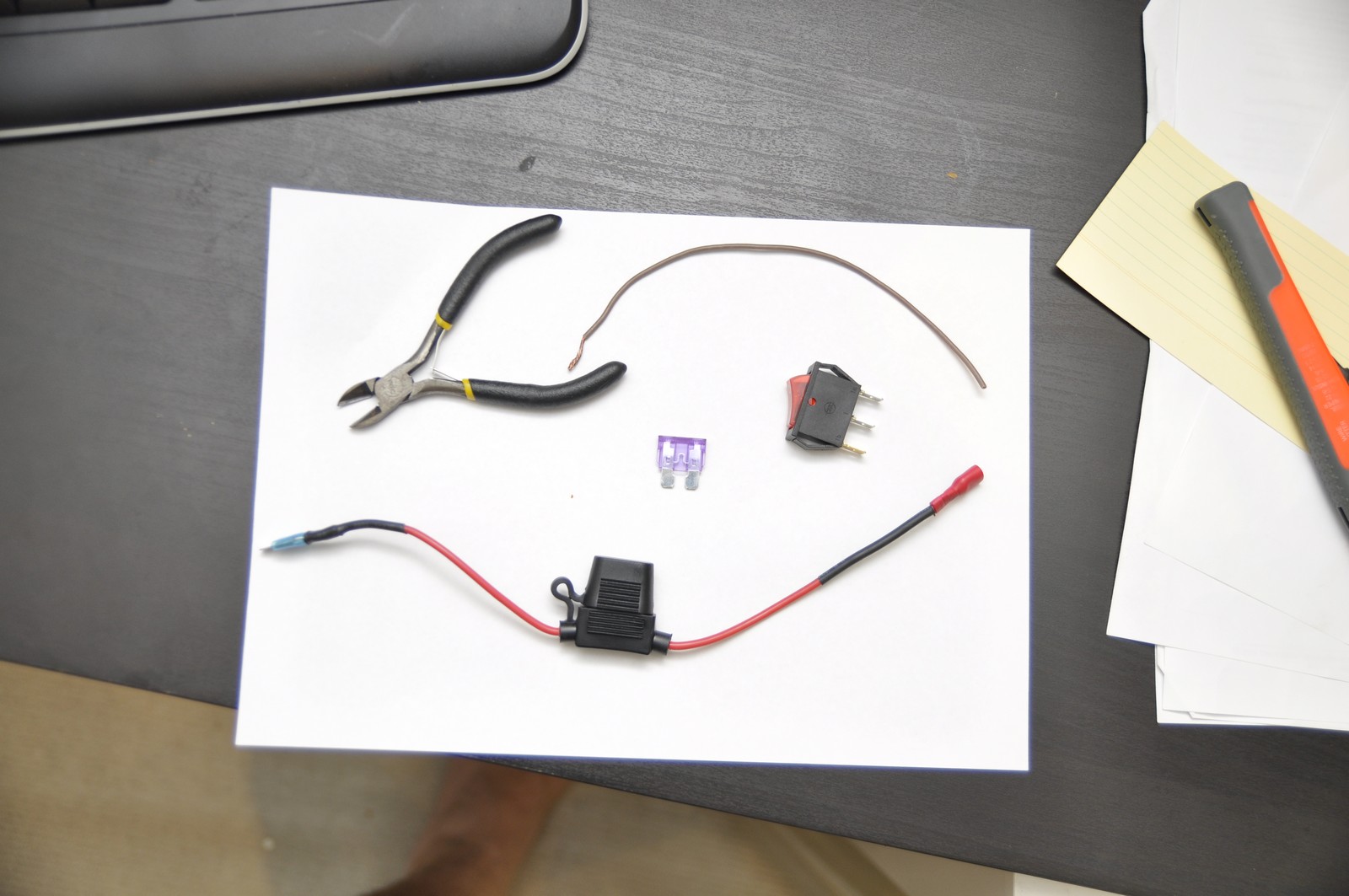 Remove the plastic from the fuse. You'll end up something like this: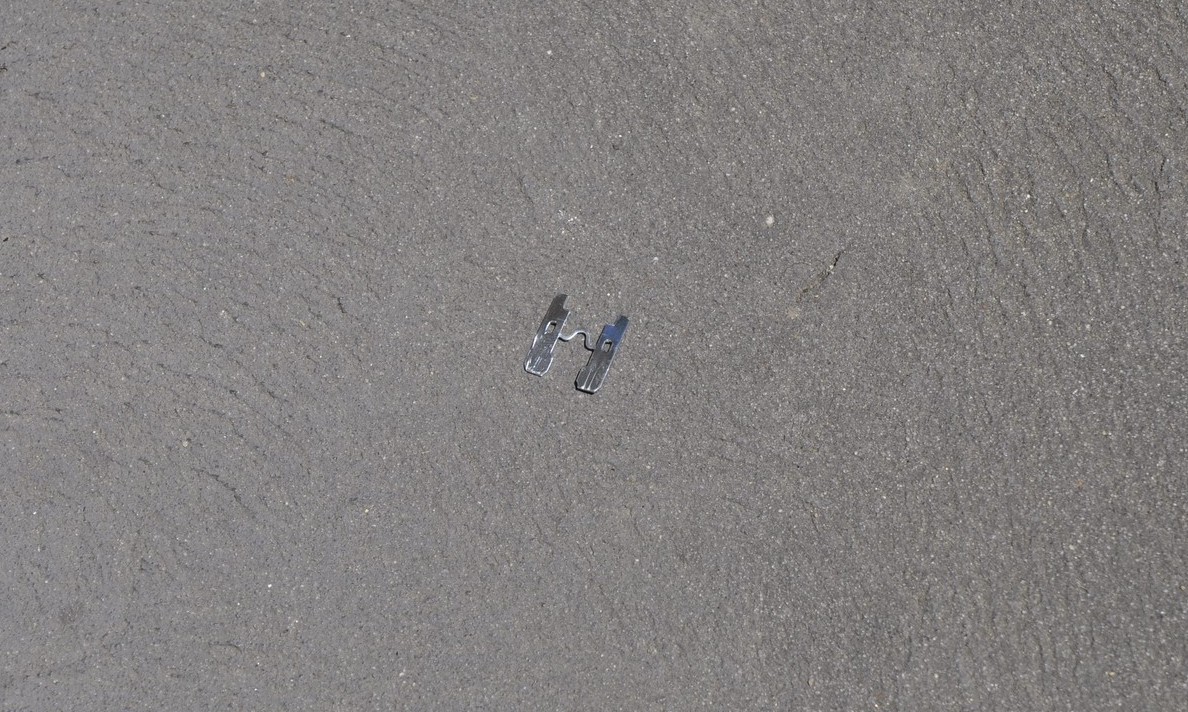 Add the fuse ends to the wire and insulate it withe the shrinking tube. Be careful don't make the tube to long or you will have problems later when mounting on the bike. Do this process for both wires.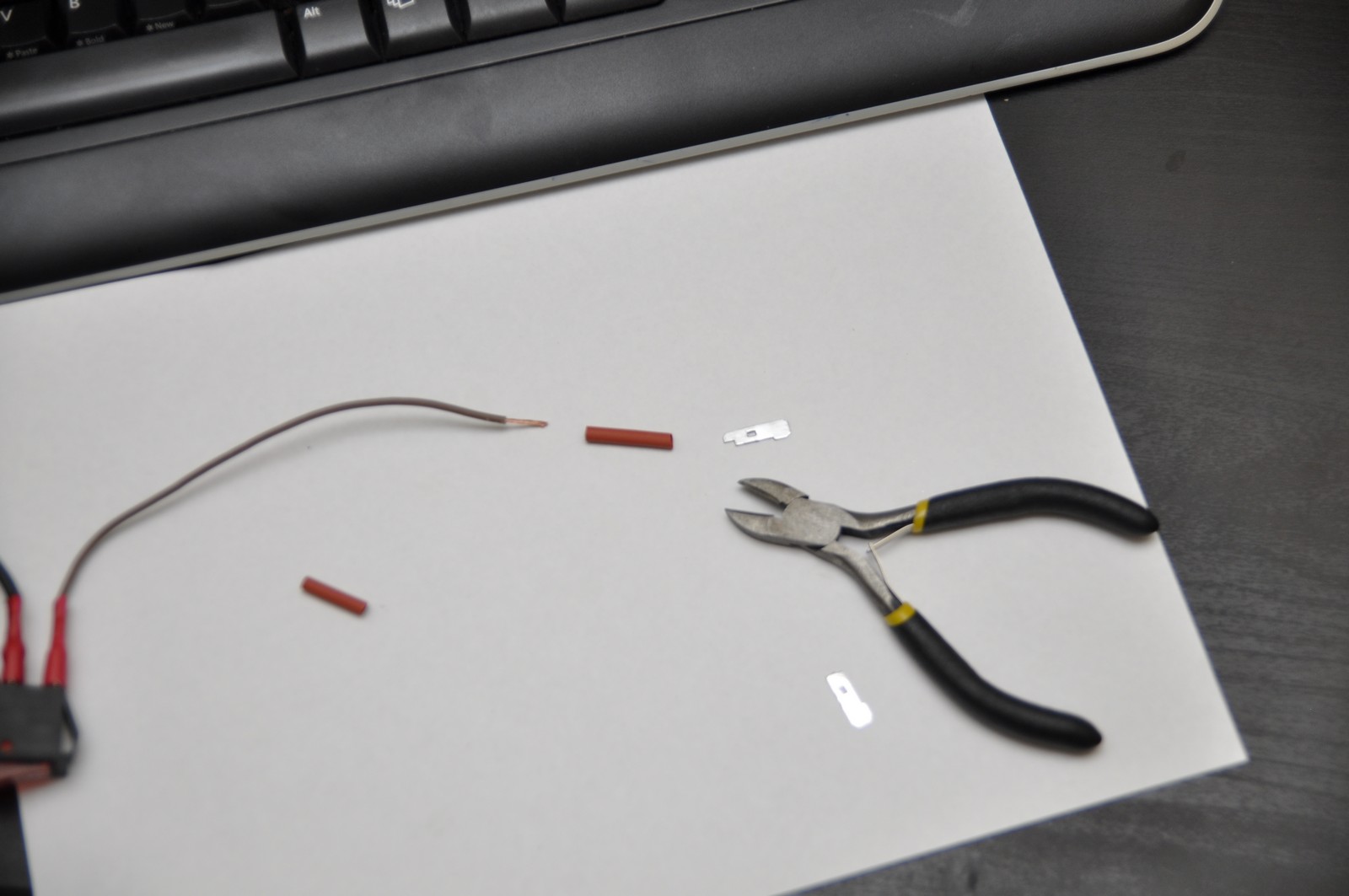 Seal the other ends to the switch and you should be ready to go.
It should look like the image below. Unfortunately the image below is an image from the first trial so the ends don't look like they are now on the bike, but it should look very similar.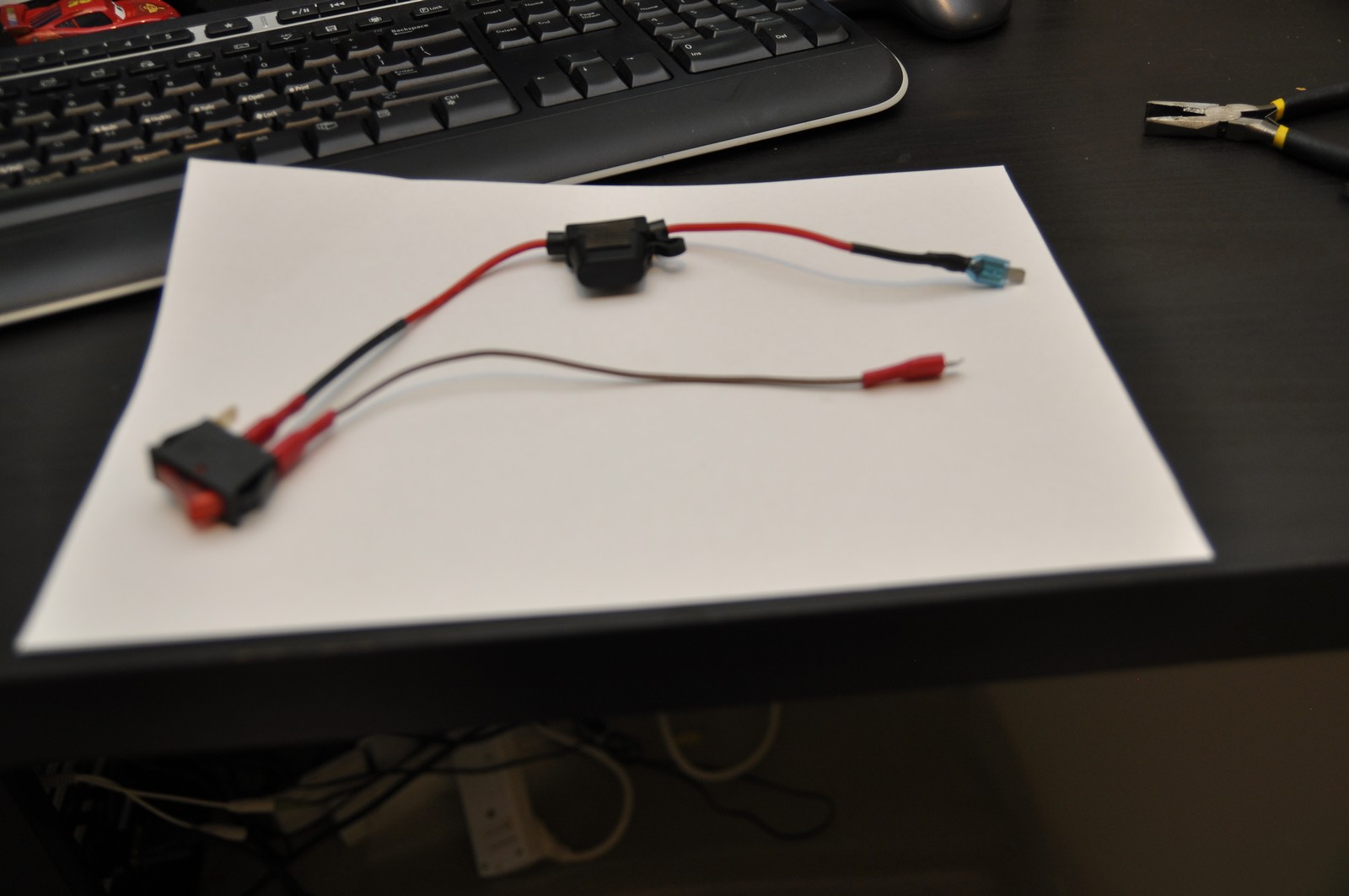 Add the switch to the bike and tie it up with a zip tie or whatever works for you.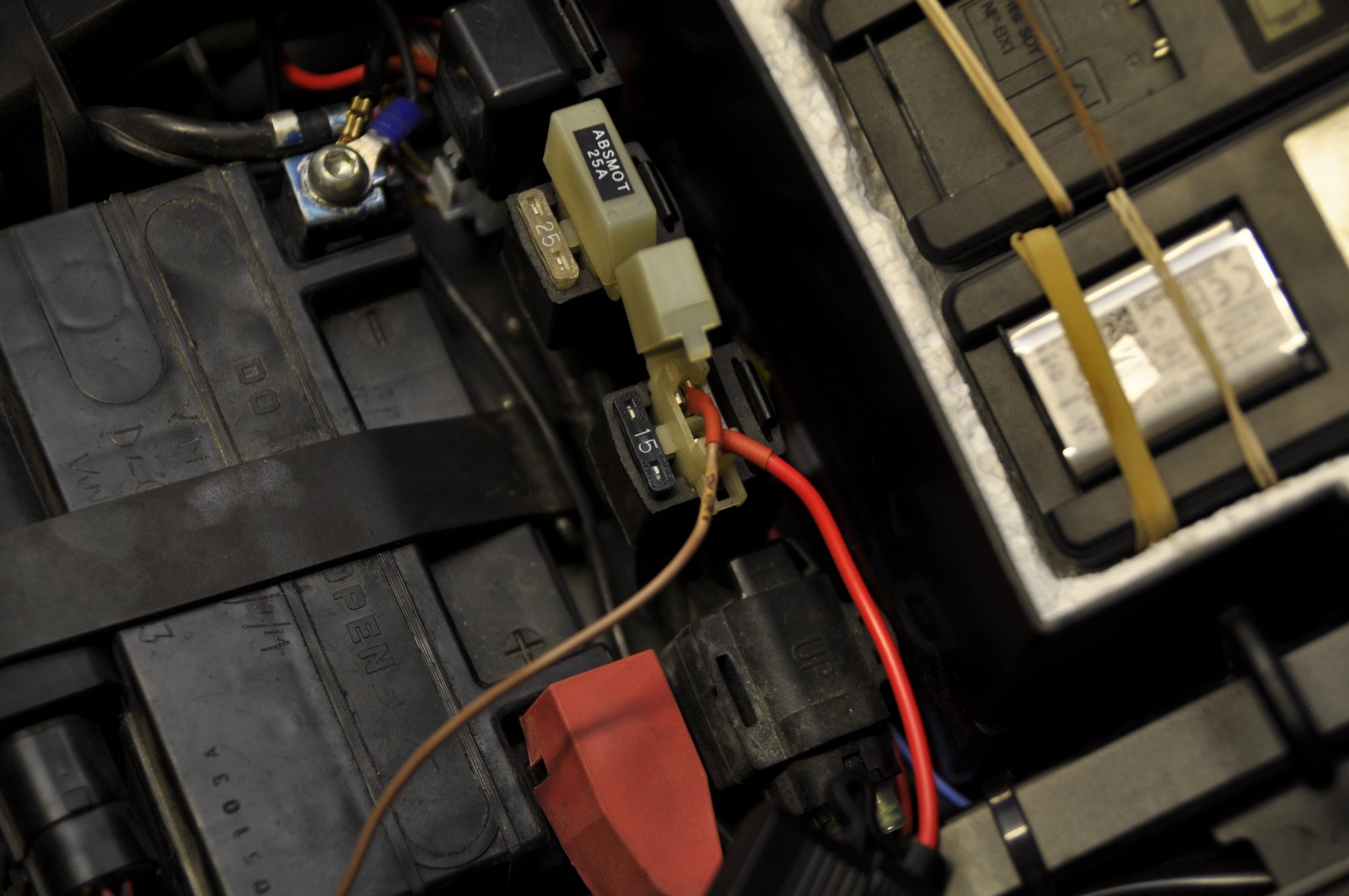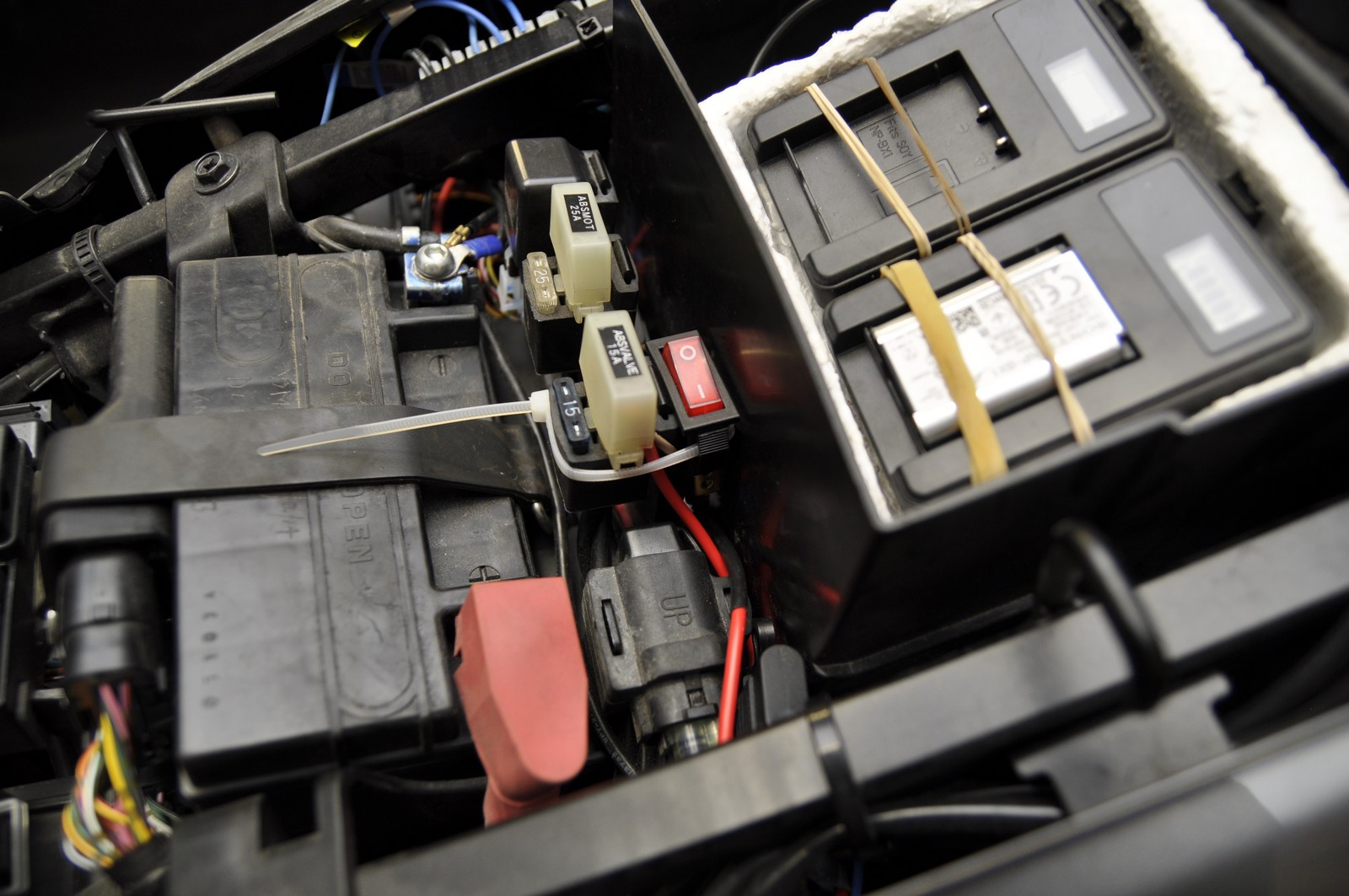 I've tested the setup, works flawlessly.
Total cost: $2