I decided to install a SpeedoHealer on my 2014 V-Strom 650. On our roads, we have lots of speed cameras, mobile cameras, point-to-point cameras, etc … For a long period of time I had (and still have) Android applications that warn me when I go over the speed limit more than 1 km/h. Yes, just one. I don't want to comment about how the government is trying to justify speed cameras save lives when our toll road goes up every year despite a record number of fines given and speed cameras on the road.
Anyway, I decided to mount a SpeedoHealer to my bike as the speedometer reading showed me doing about 7% more than I was actually doing. It's ok at 100Km/h but when you have speed limits ranging from 40 to 110 km/h it's hard to keep track.
I got one from eBay, new. Price wise, $136 delivered. Here is the listing.
Going through post after post on the internet on how to do it and where to find the cable, didn't yield much information. All the posts and pictures took me to pre 2012 models only. So much so that for the first 30 minutes, I was searching for the wrong cable and on the wrong side of the bike.
All right, I hope someone will find some useful information in this post on how to install it.
First, find the speedometer cable. It's one of those which sticks out of the gearbox. It's not white/transparent as it was pre-2012 V-Strom, it is black, on both ends.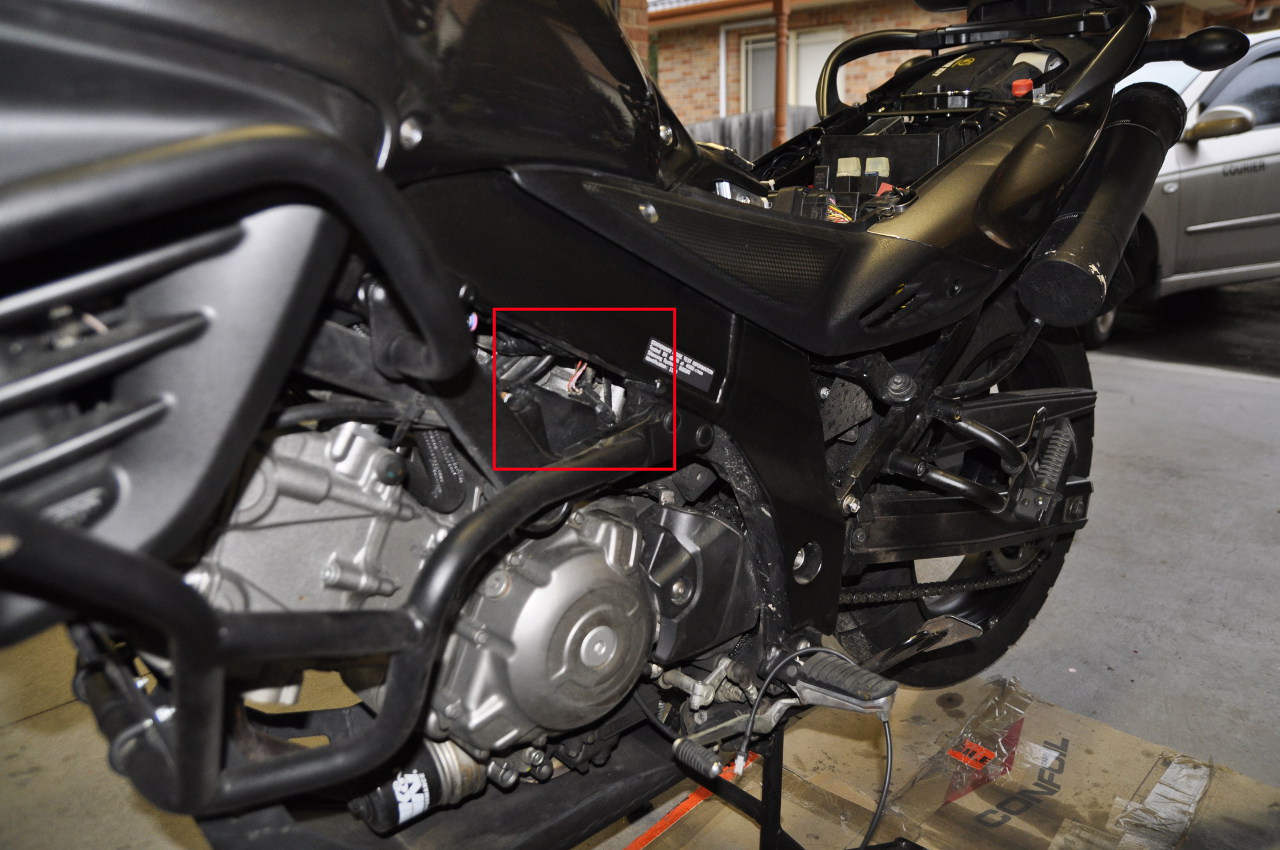 Unclip the cable. It's not hard and should only take seconds. You also don't need to use any special tools or screwdriver although, I think would be a bit easier. Just lift the small clip and pull them apart as shown below.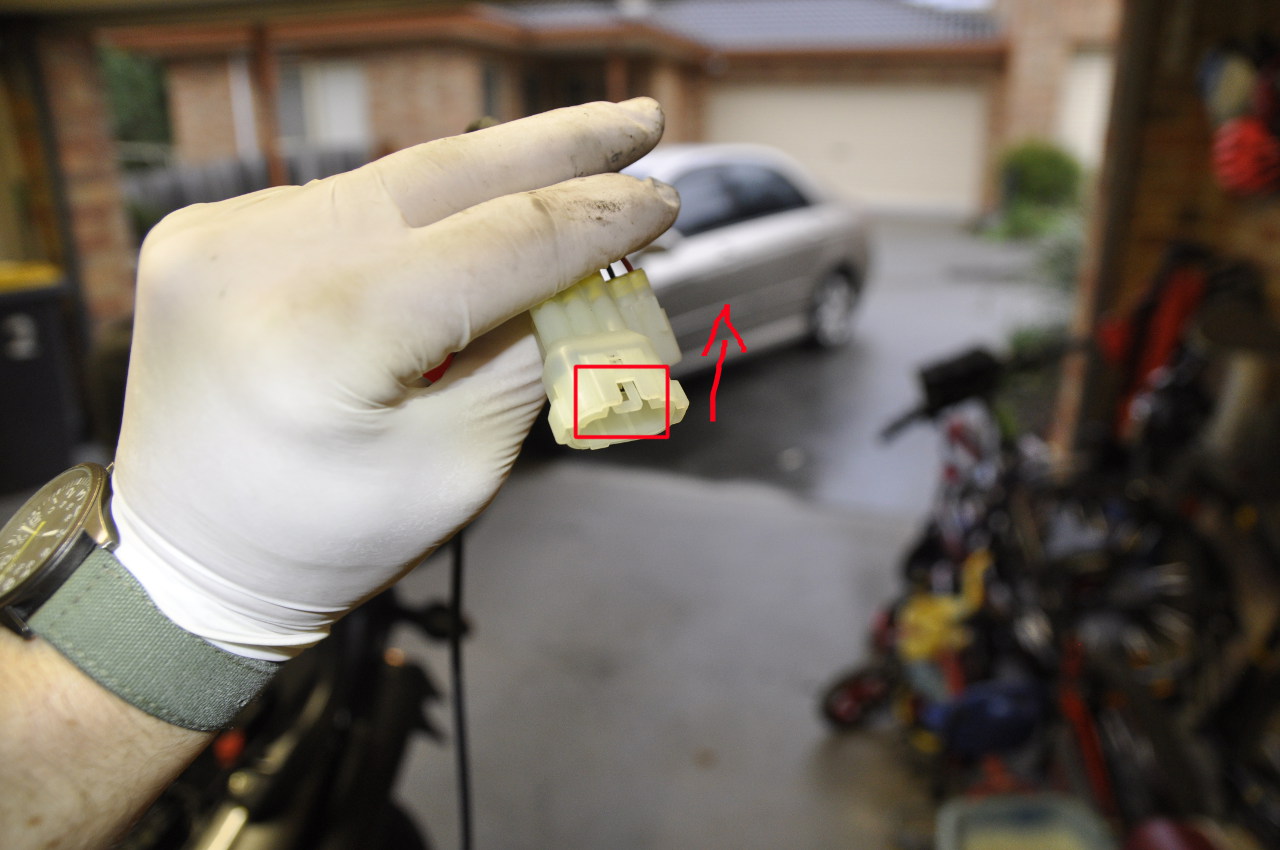 Install the harness that came with your Speedo Healer and you should end up with something that looks like this.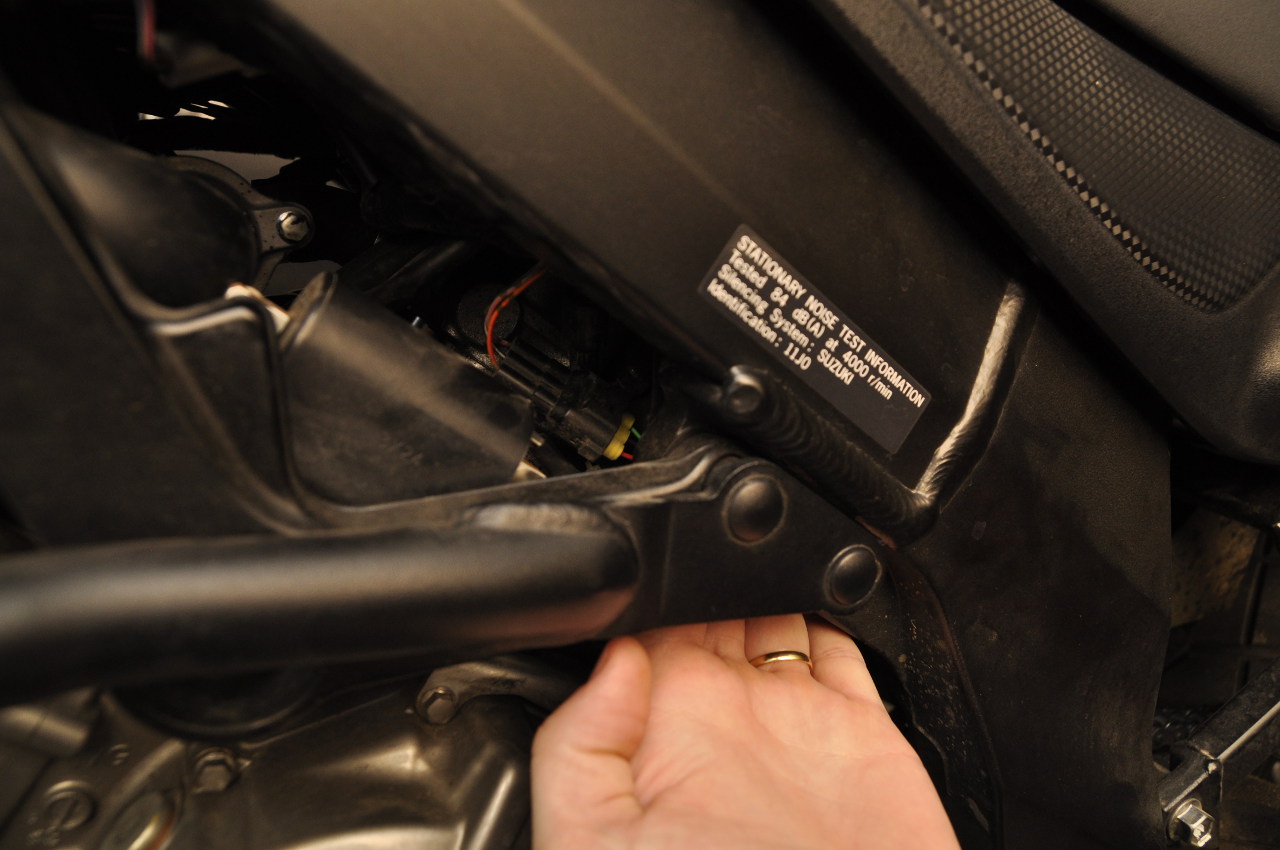 From there on, it's simple. Just find a place where you want the SpeedoHealer to sit and it's all done. I have tried different setups with mine and I have settled for this one. Don't forget to configure it before going anywhere with the bike or it won't have any effect on your speedometer and will be just like before.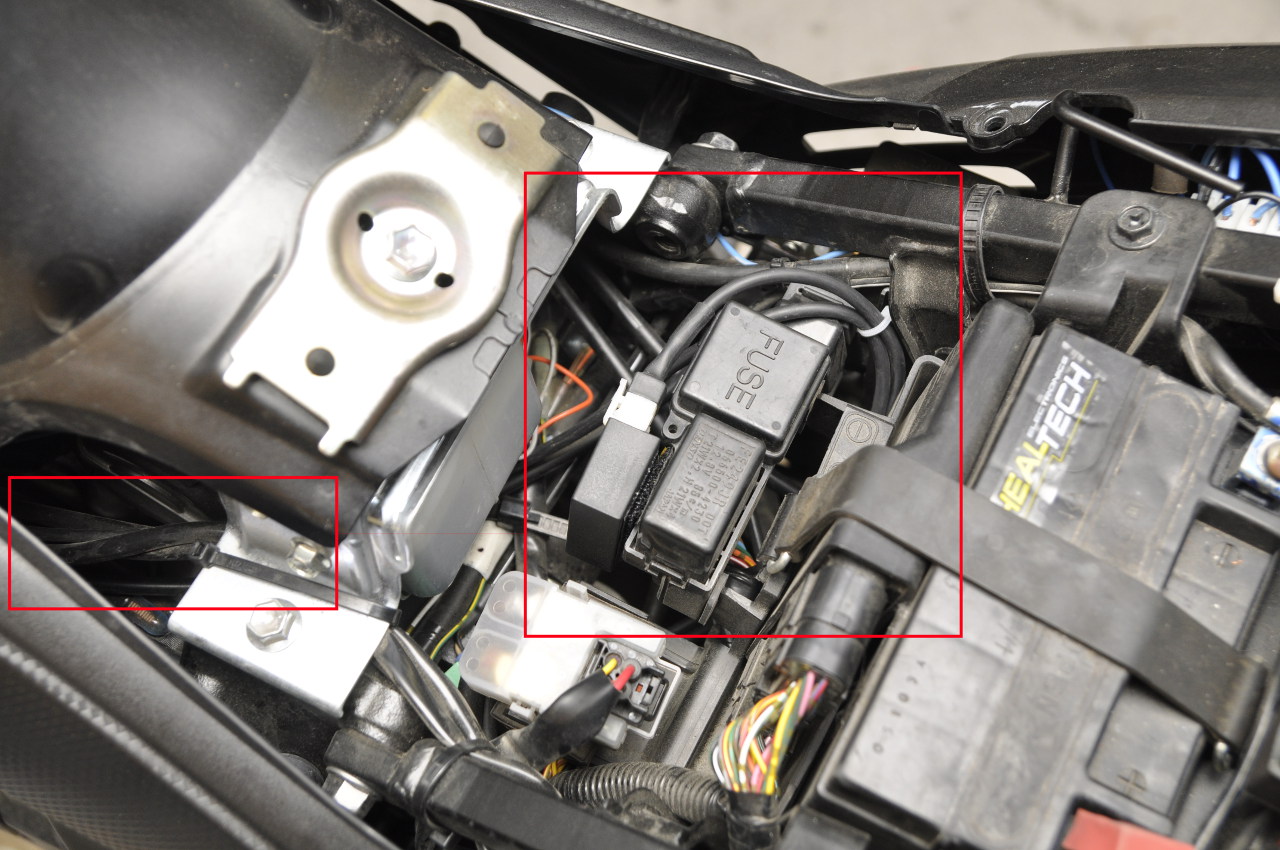 The setup part was really easy (admittedly after scratching my head few times). It's easy to use their calculator to set it up without any headaches. See the link here.
I have tried different variables on my short trips to work ranging from – 7% to – 7.7%. I'm settled now to -7.6% although it's still 0.05% off. I think a – 7.55% (+/- 0.02%) would have been better. Anyway, at 100 KM/H on the board, the GPS shows 100 KM/H, at 110 KM/H, the GPS is undecided between 110 and 111. I might tune it down to -7.5%. Will see.
Happiness rating: Very happy!
Time spend mounting: 45 minutes (had to figure out where to find the speedometer cable and how to undo the clip)
Cost: $134
Happy days.