Ok, so the option was for me to purchase a top box stop light at a price of about $70 (or a little less depending on promotions). I thought I could do it a bit cheaper or if not, at least is made by my hands and I'll be proud of the results.
Disclaimer: I never remove my top box from the bike. I don't see why one would, but I understand that different people have different needs. The below setup is VERY easy to adapt to someone who removes top box on a regular basis or occasionally. Just cut the cable where the top box meets the bike and fix two metal brackets to meet each other. Should be simple enough and should cost you another $1 to do it at most.
Although I made this for my top case, a Givi E470, it can be made for just about any top case.
I started by purchasing a $1 COB led light bar from eBay, white in colour. Just like this one.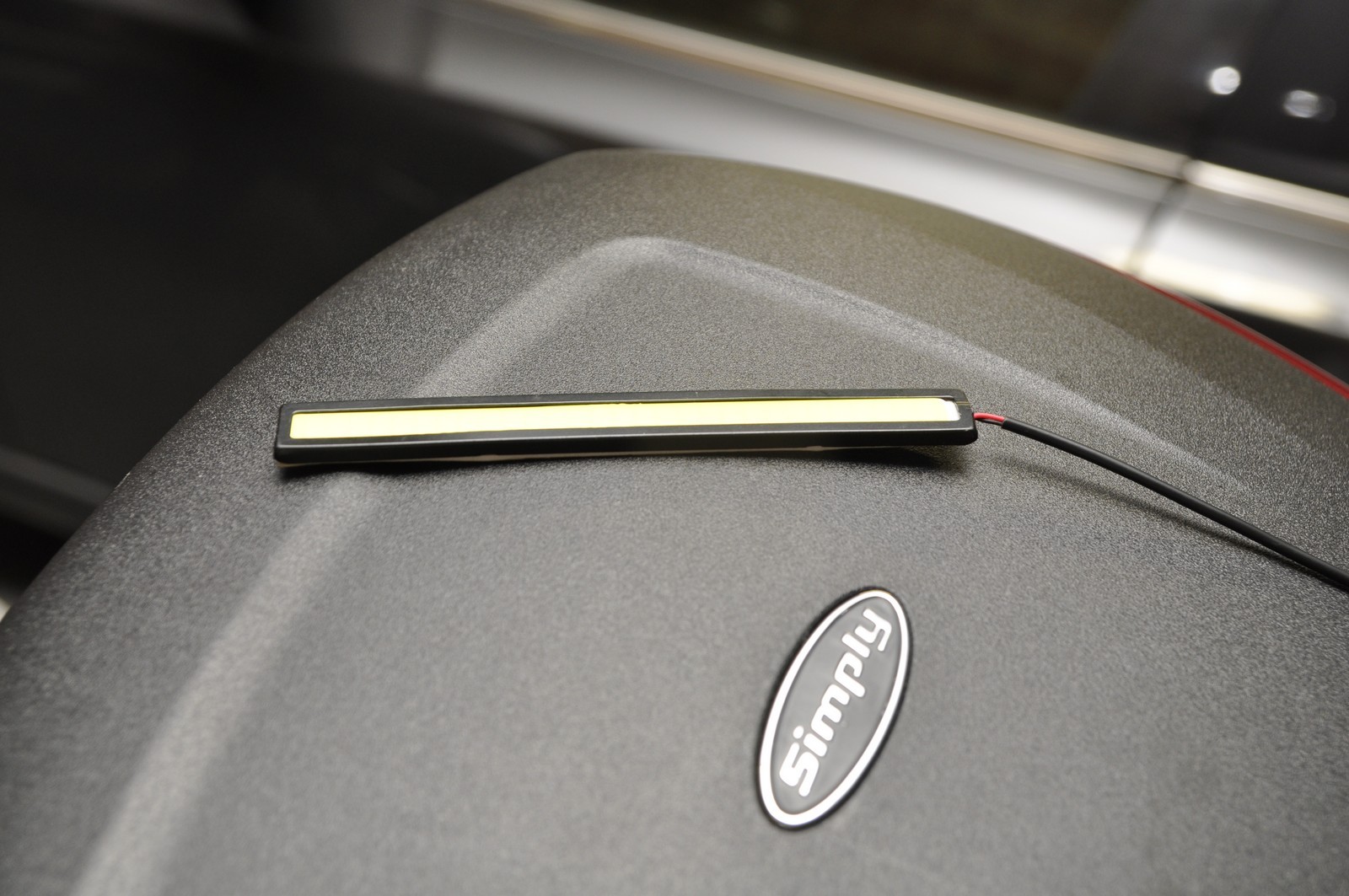 Drill a small hole to fit the cable through it.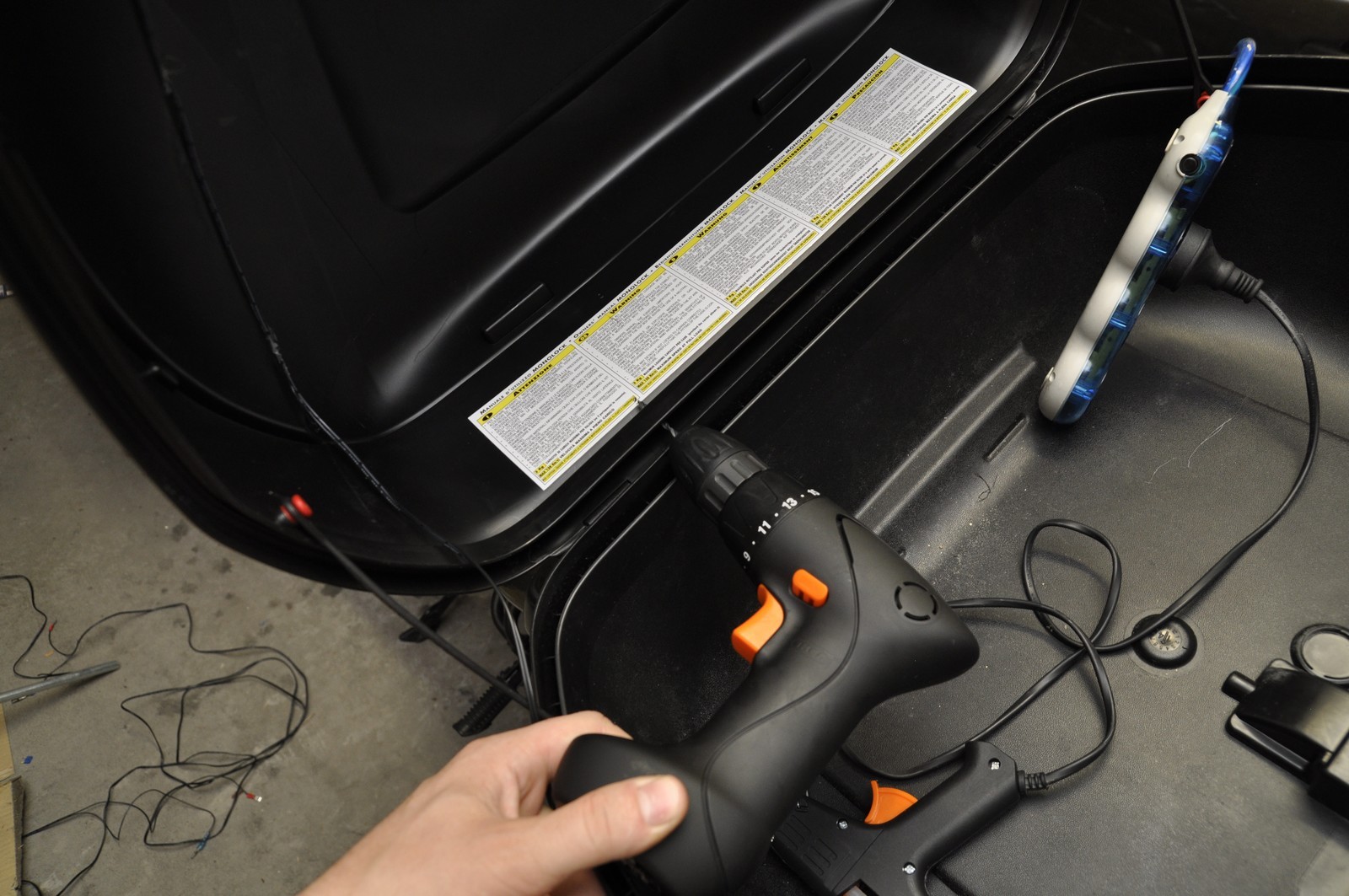 You don't need any special other holes, just get the cable between the top and the bottom parts of the box.
I've connected the positive and negative to the break light cable. Without any hassles, you can mount it directly to the cable end, near the break light bulb. I chose to fit the cables in that cable, after checking carefully which is which. If you can't find this one or you think you might break something, just join them near the light bulb.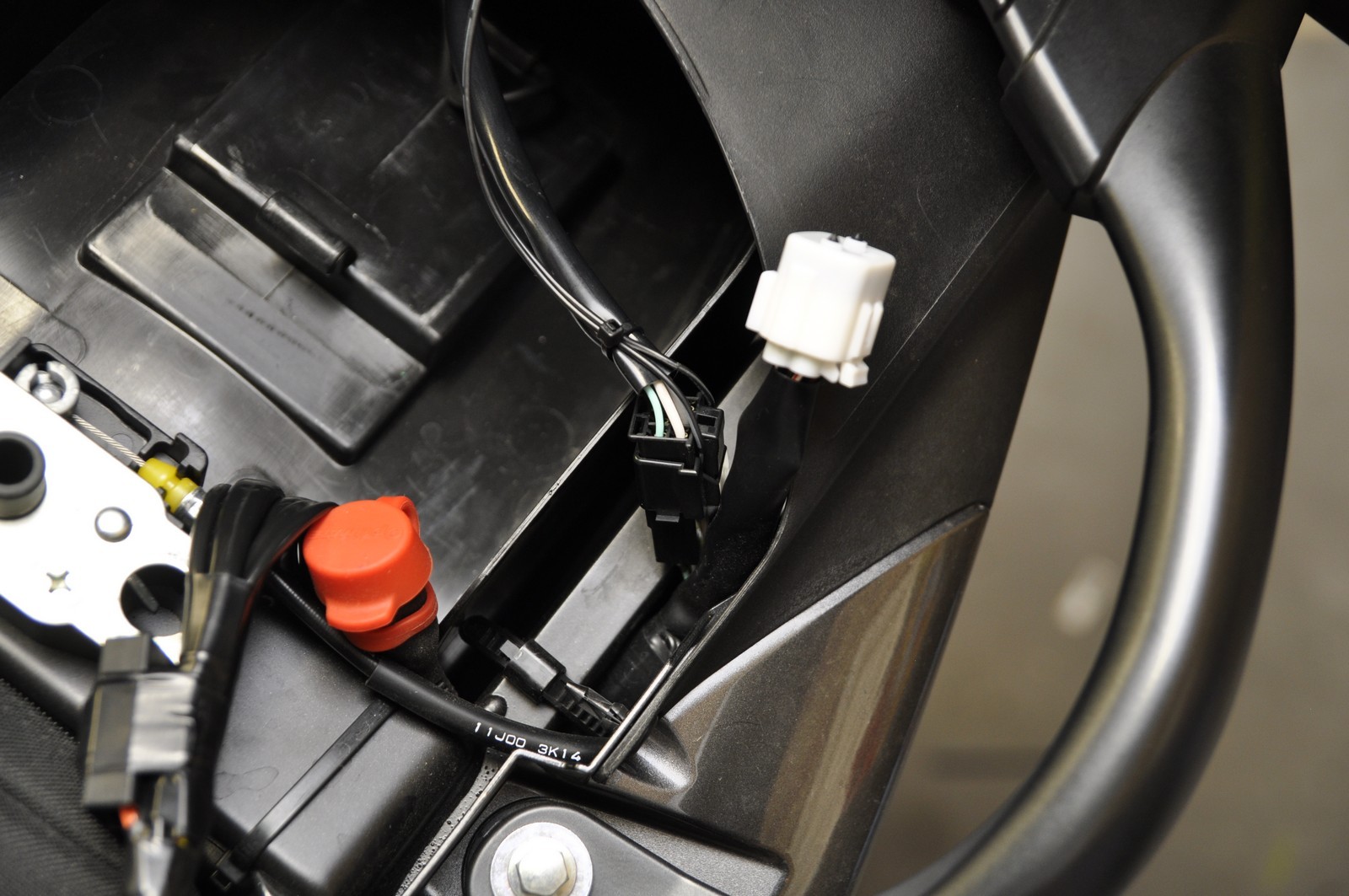 I've used a silicone glue gun that I borrowed from my children. Use this or any other glue to fix the cable inside the case so the cable sits neatly. Works like a charm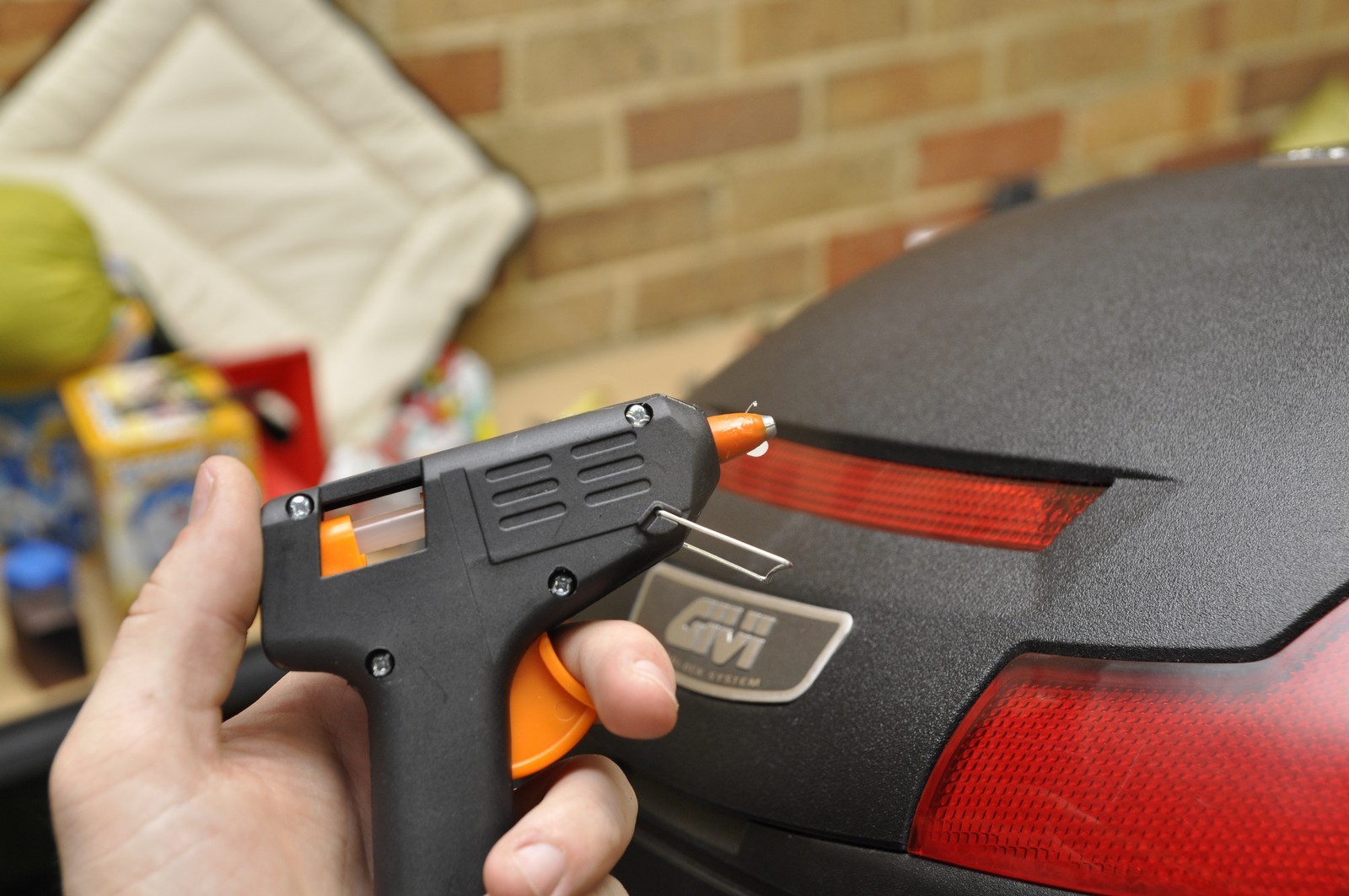 The result… it's quite good and looks OEM.