As I had a bit of success with the soft pannier rack on the right hand side, I decided to make one for the left. Initially I thought to try and make it symmetric to the right side but at a better look I think it would have been a fail.
From the same 16 mm steel tube that I purchased for $15 from Bunnings (well what was left of it), I took eye measurements (again) and started bending.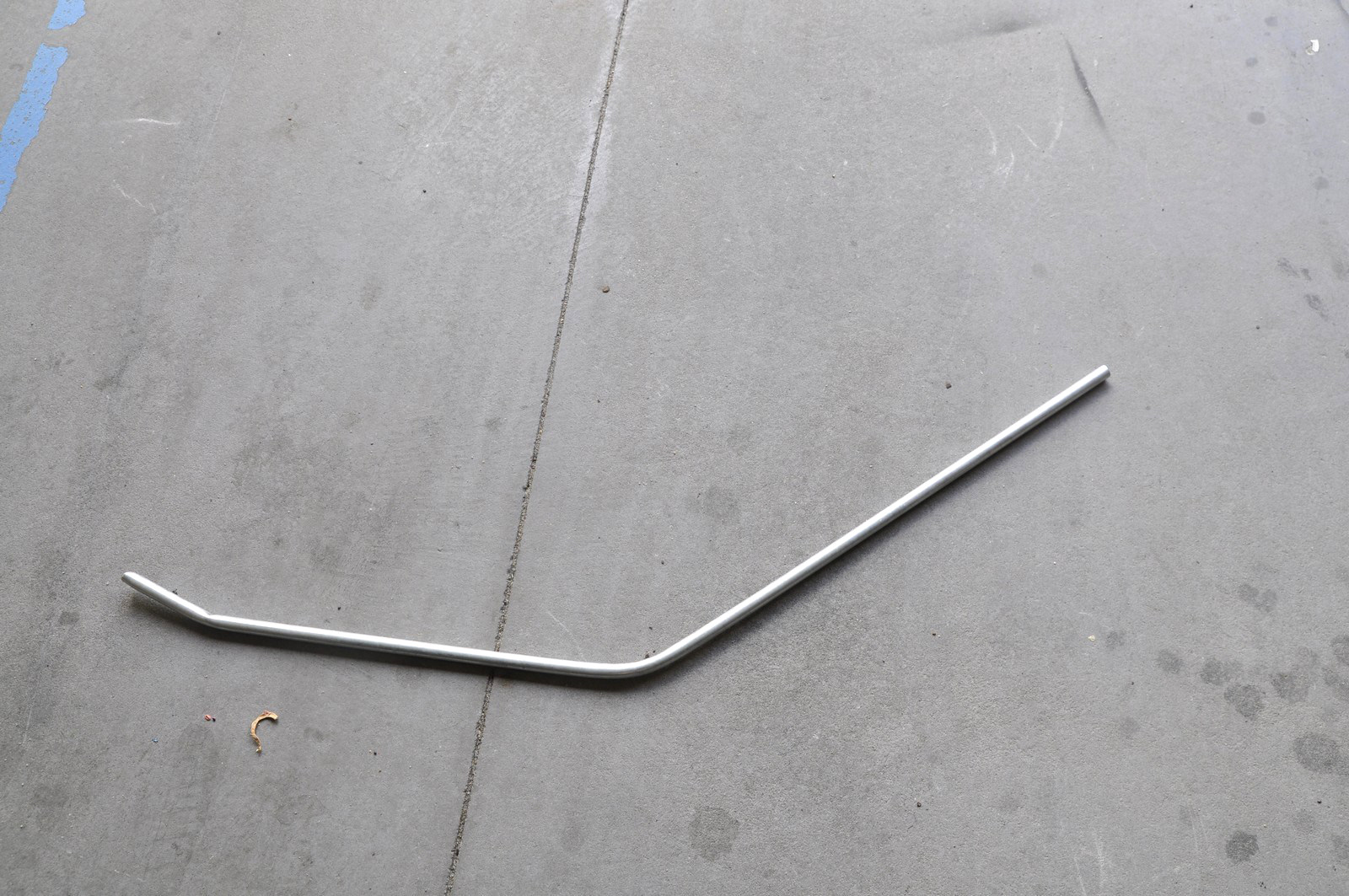 I've cut the pipe to size after eye measuring some more and testing on the bike how might look like and how would it fit. I've cut it, again, with the rotary tool. Best tool yet !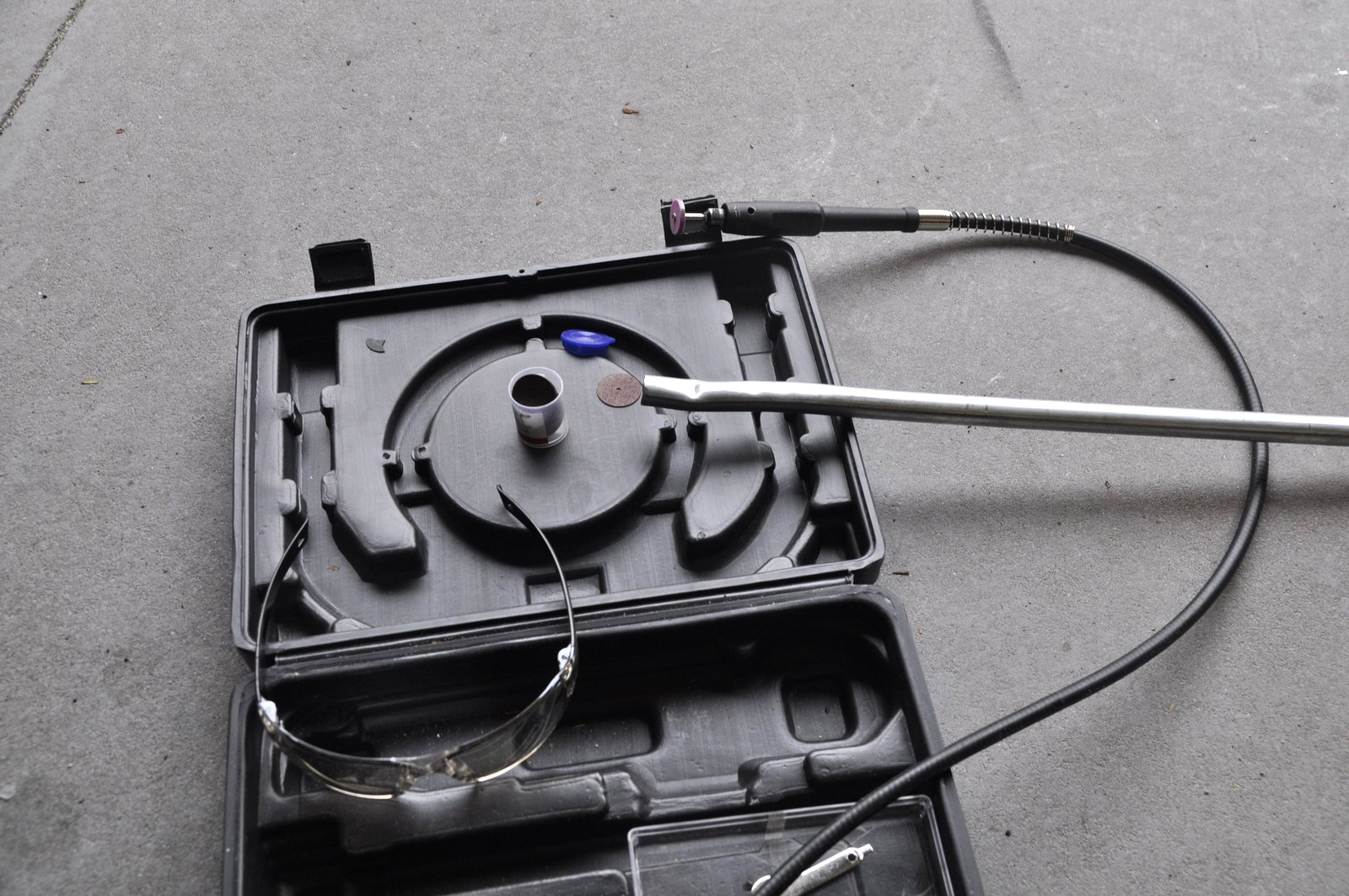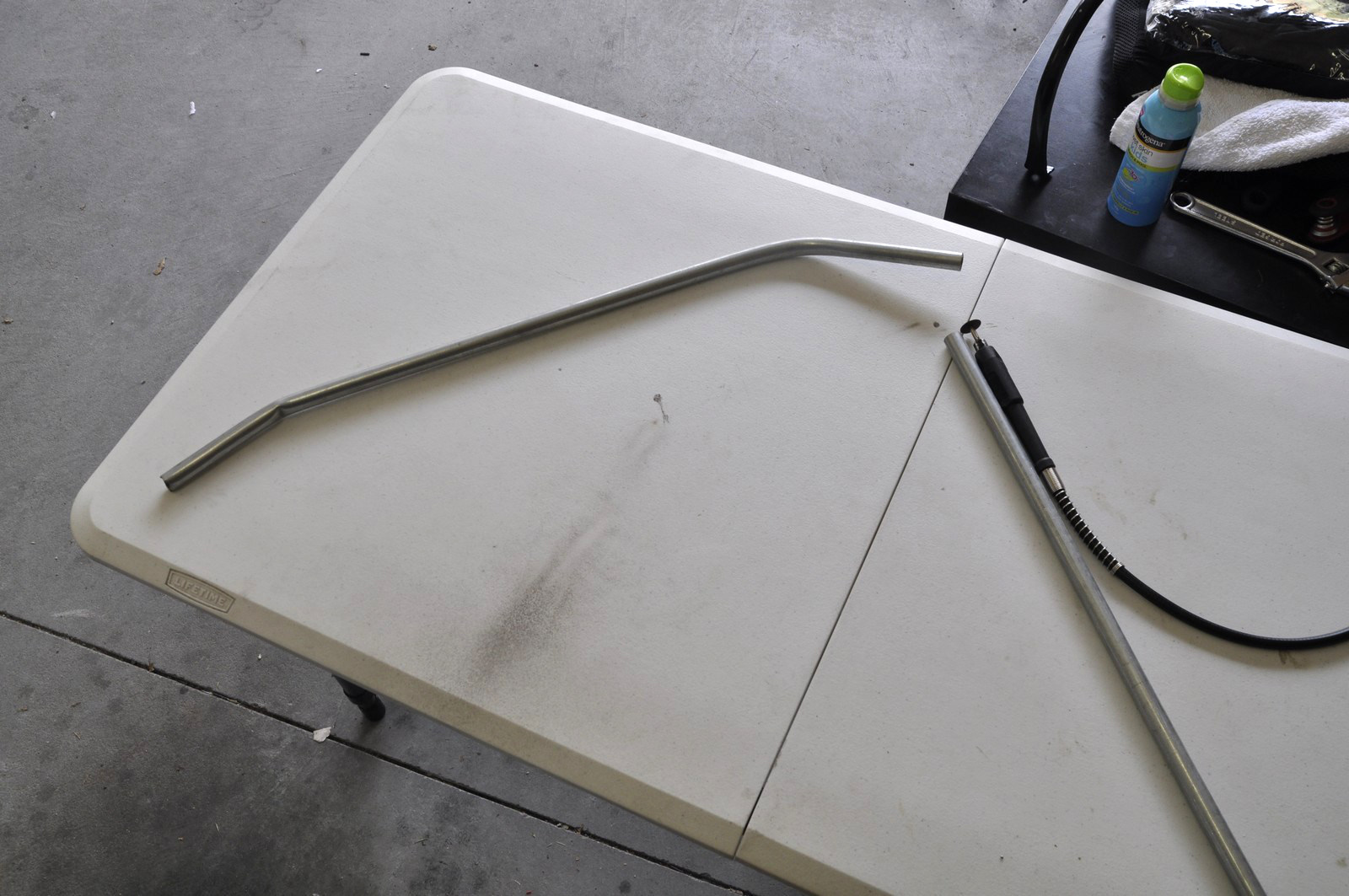 With the hammer I've flattened the ends of the bar, making sure that the smooth end is the one that will be against the bike (well bike|washer|pipe).
Below is the raw end result with of the rack, mounted. Still has to be spray painted.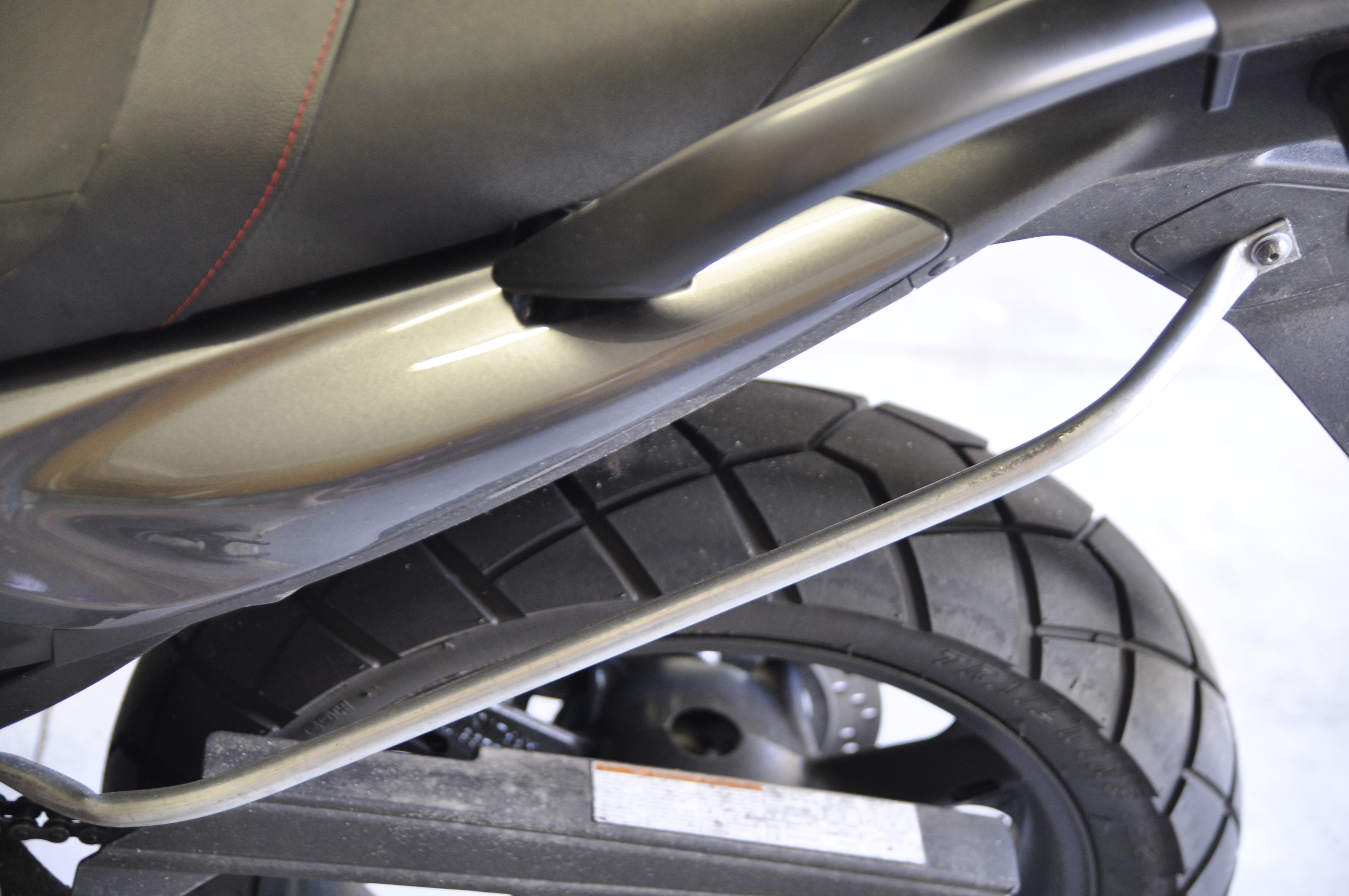 Of course, a soft rack would have been incomplete without a tool pipe … As such, from Bunnings I've also purchased a  1 meter long 90 mm pipe (this one) with the price tag of only $6. Here it is, cut to the size I wanted. The size is sufficient so I can reach the bottom end with my arm and short enough so I can open the lid.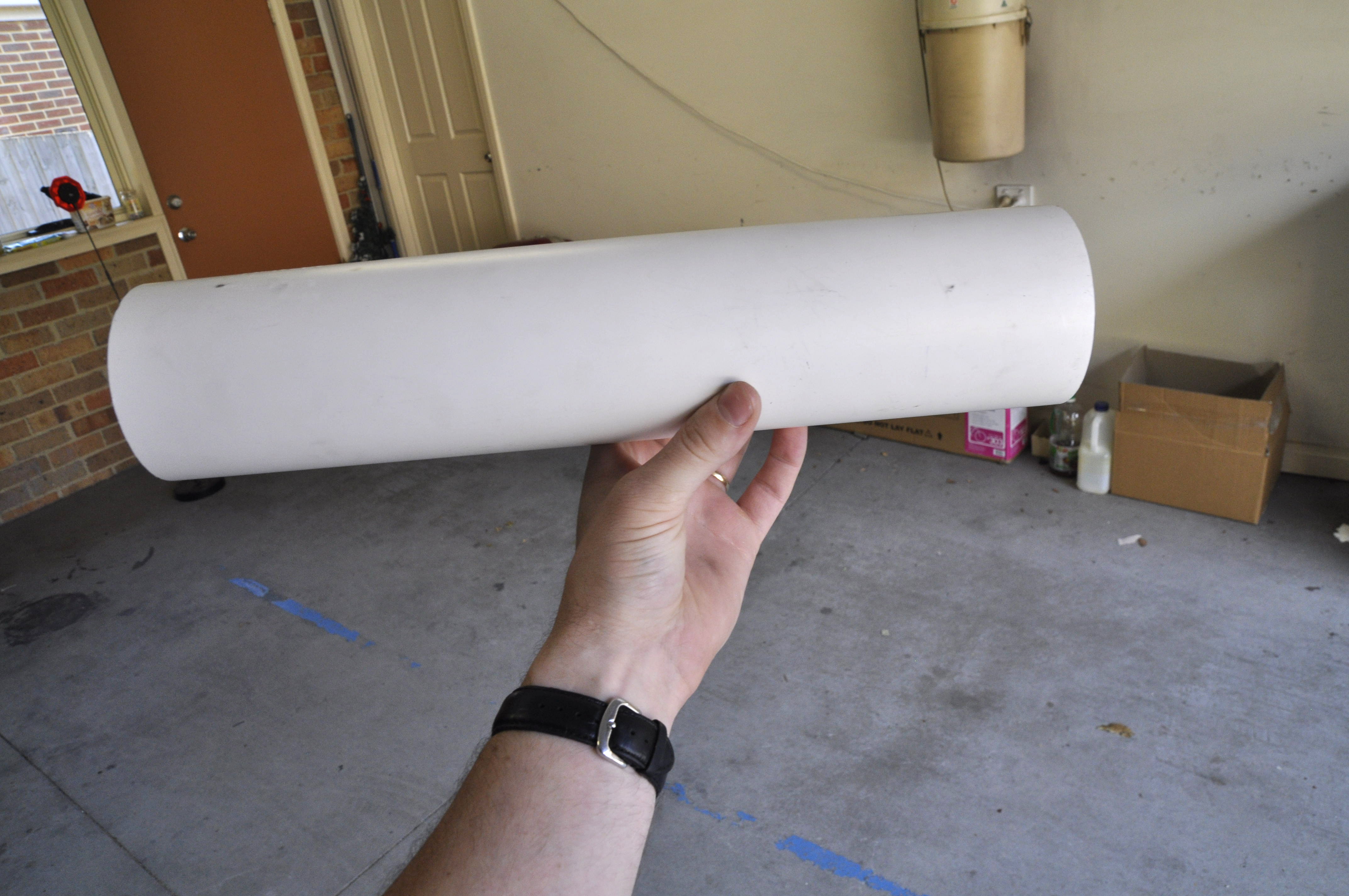 For the tool pipe I've also purchased:
$2 Gutter plug
$12 (2 x $6 ) Hose clamps ( 105 – 127 mm )
The gutter plug is very thick. So I've cut it in half using a kitchen knife.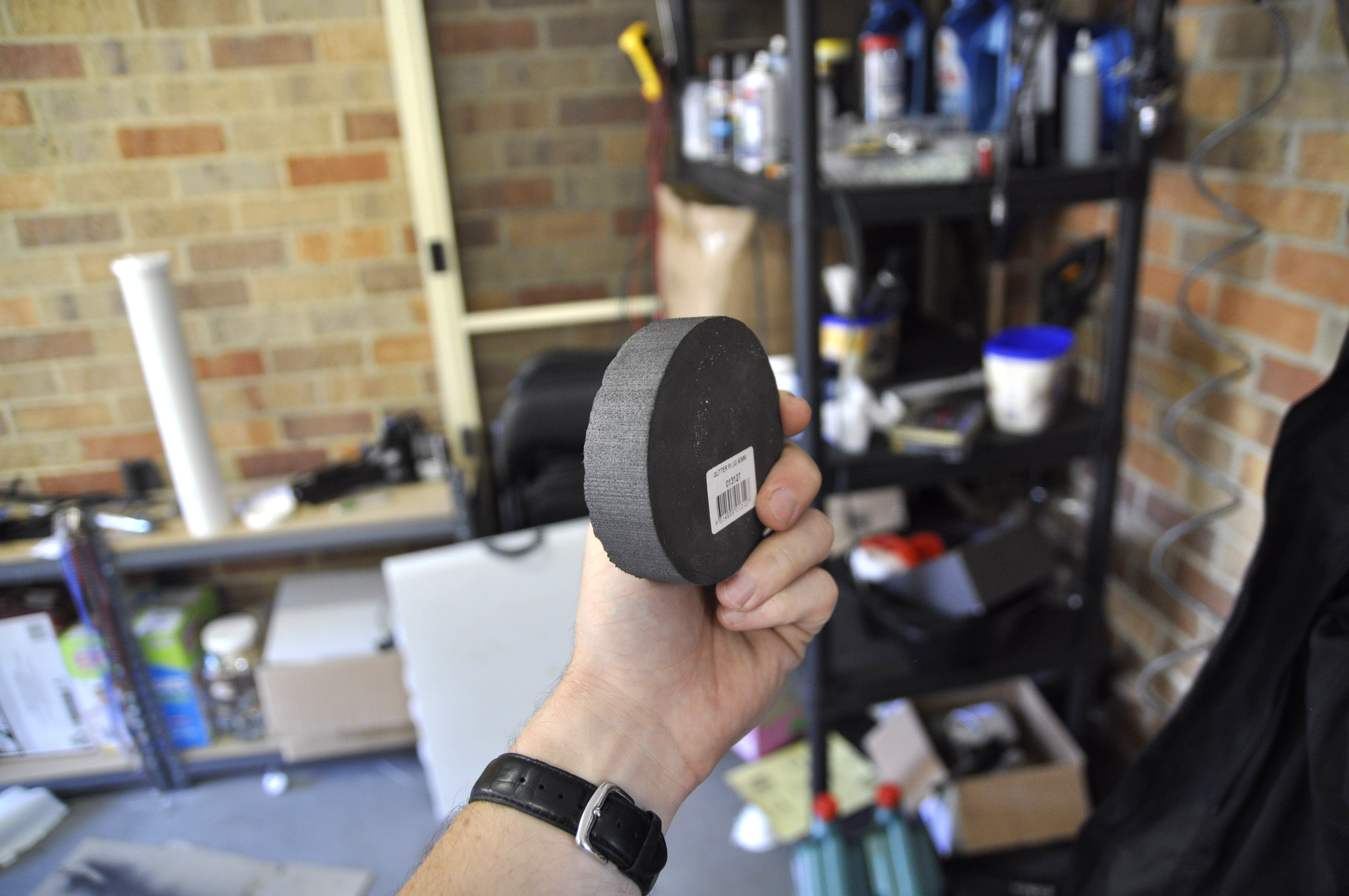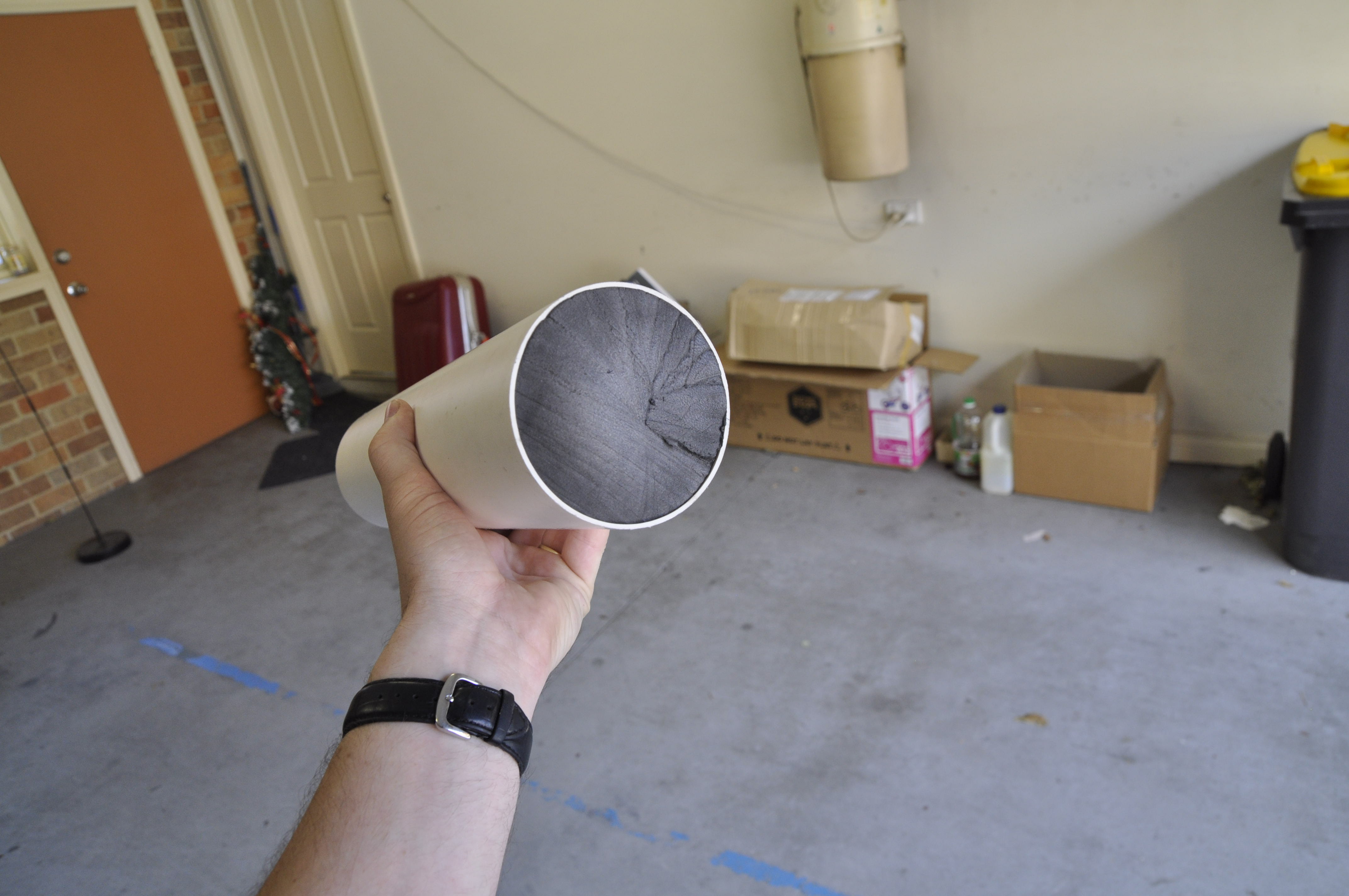 I didn't like how the threaded cap fitted on the
pipe so I've cut the bit that was in excess to me. Here is the result: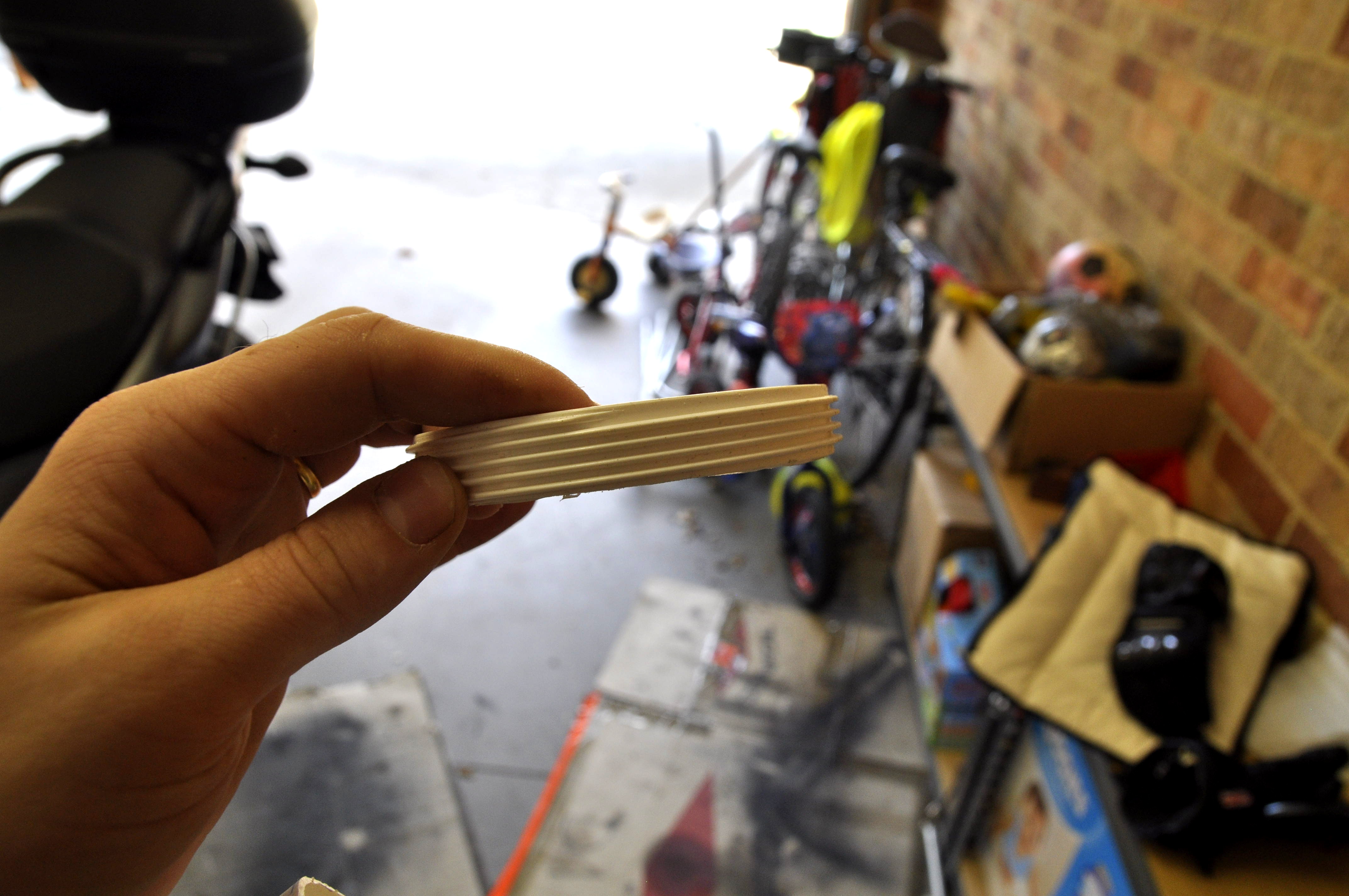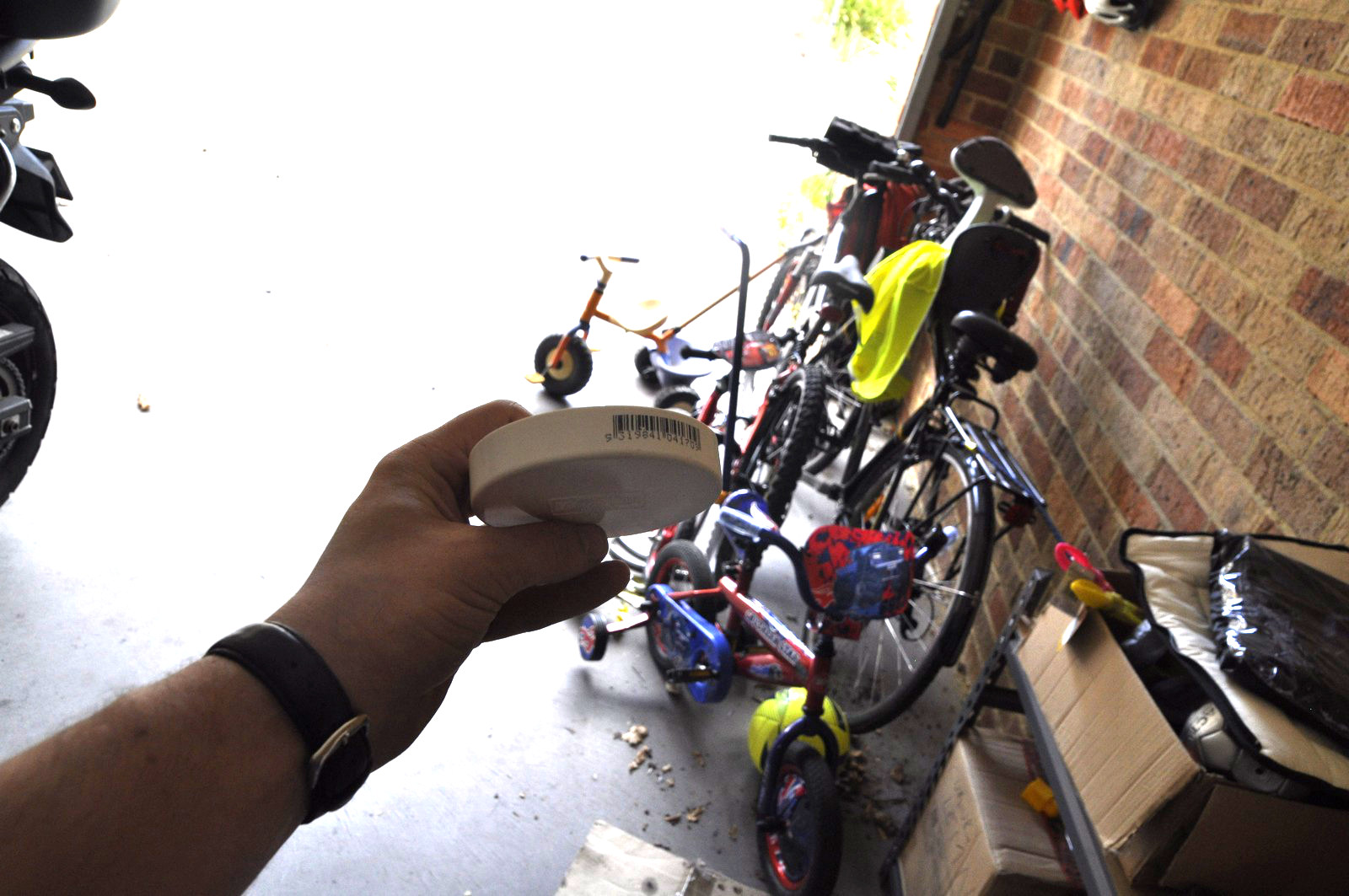 I've used silicone to seal and the end cap and the threaded cap to the pipe. A bit rudimentary but it's the best I had.
Open up the hose clamps all the way and fit the pipe with them. Don't over tighten the clamps or you will break the pipe. End result without the paint job: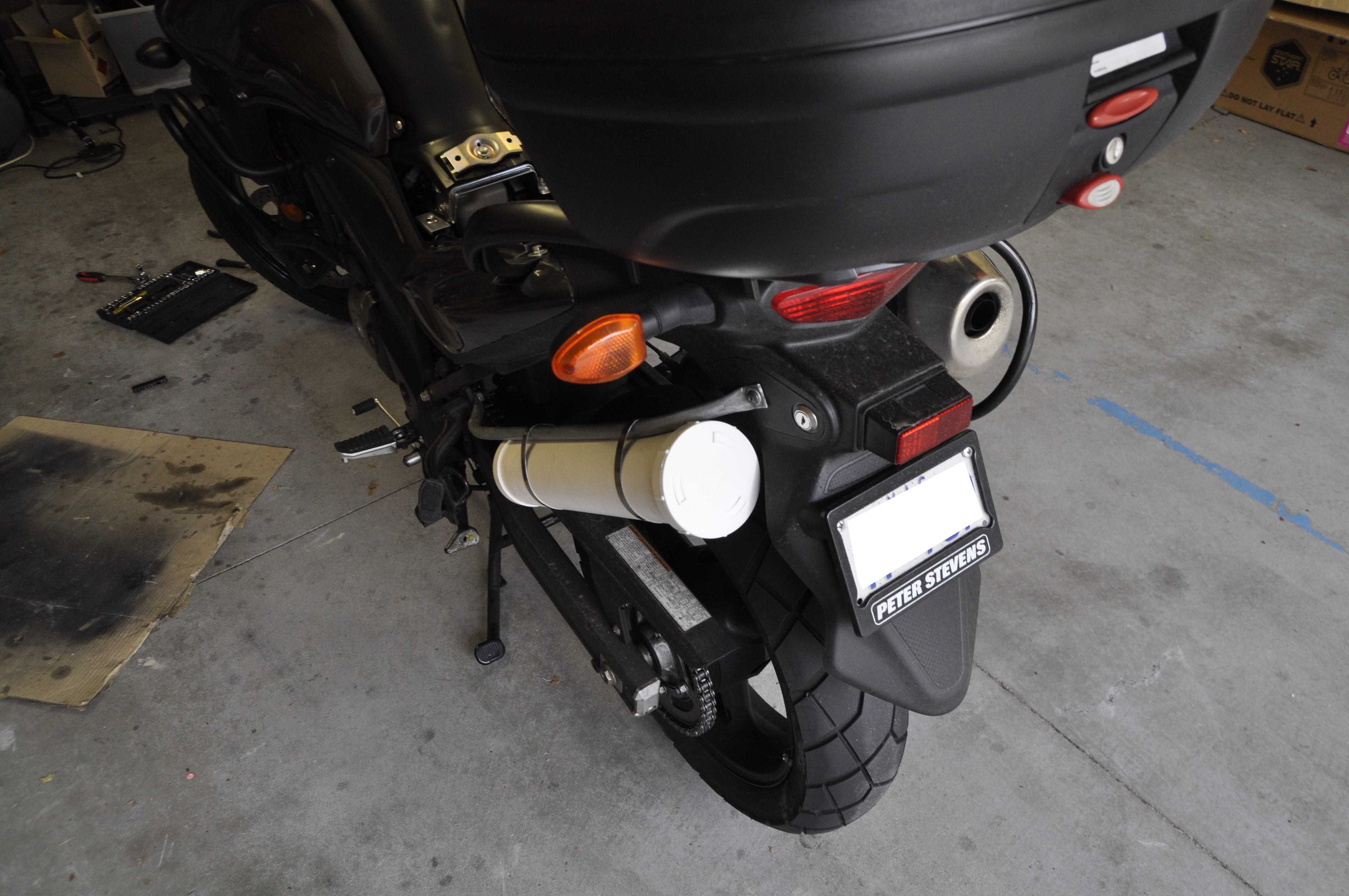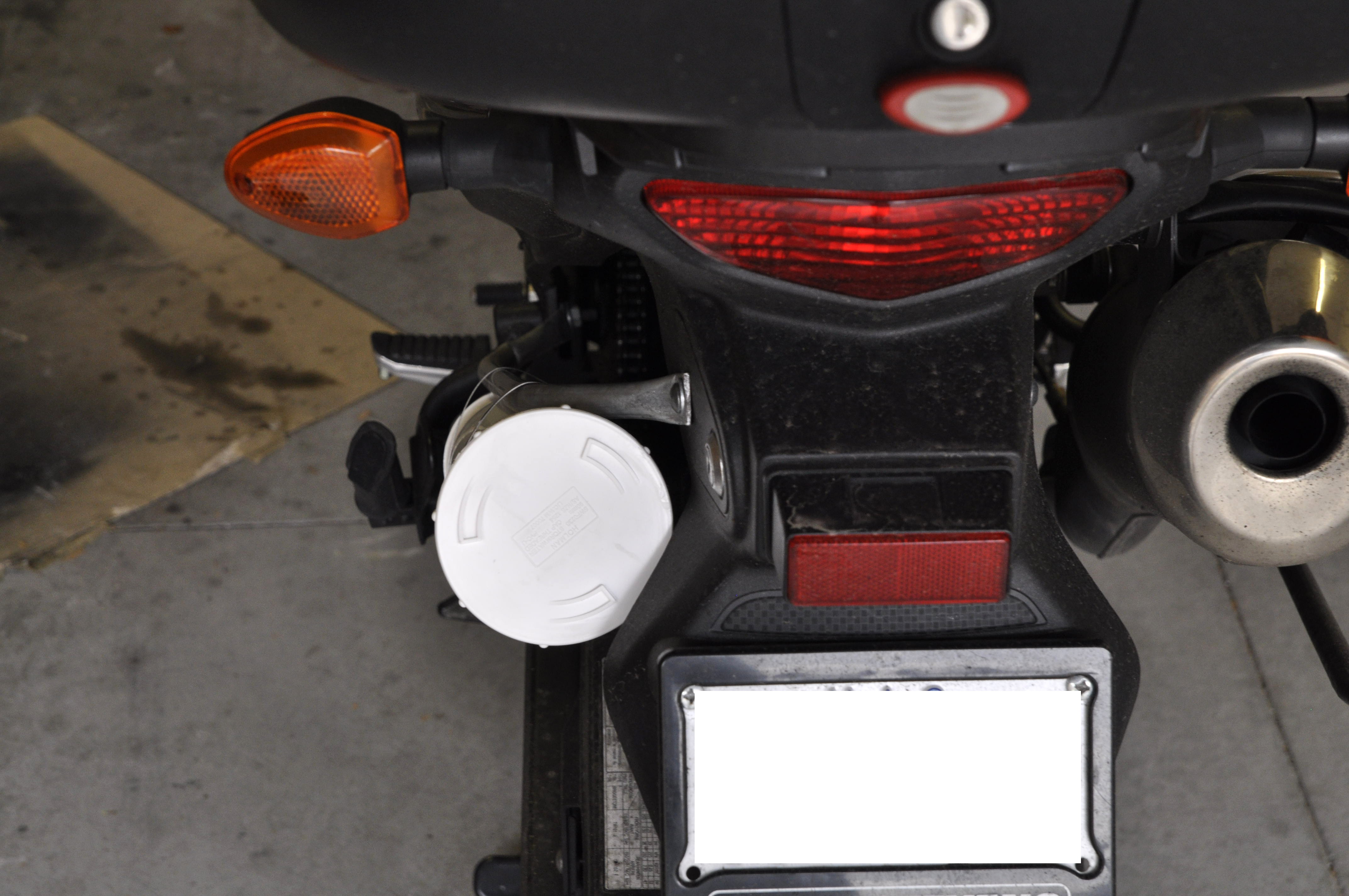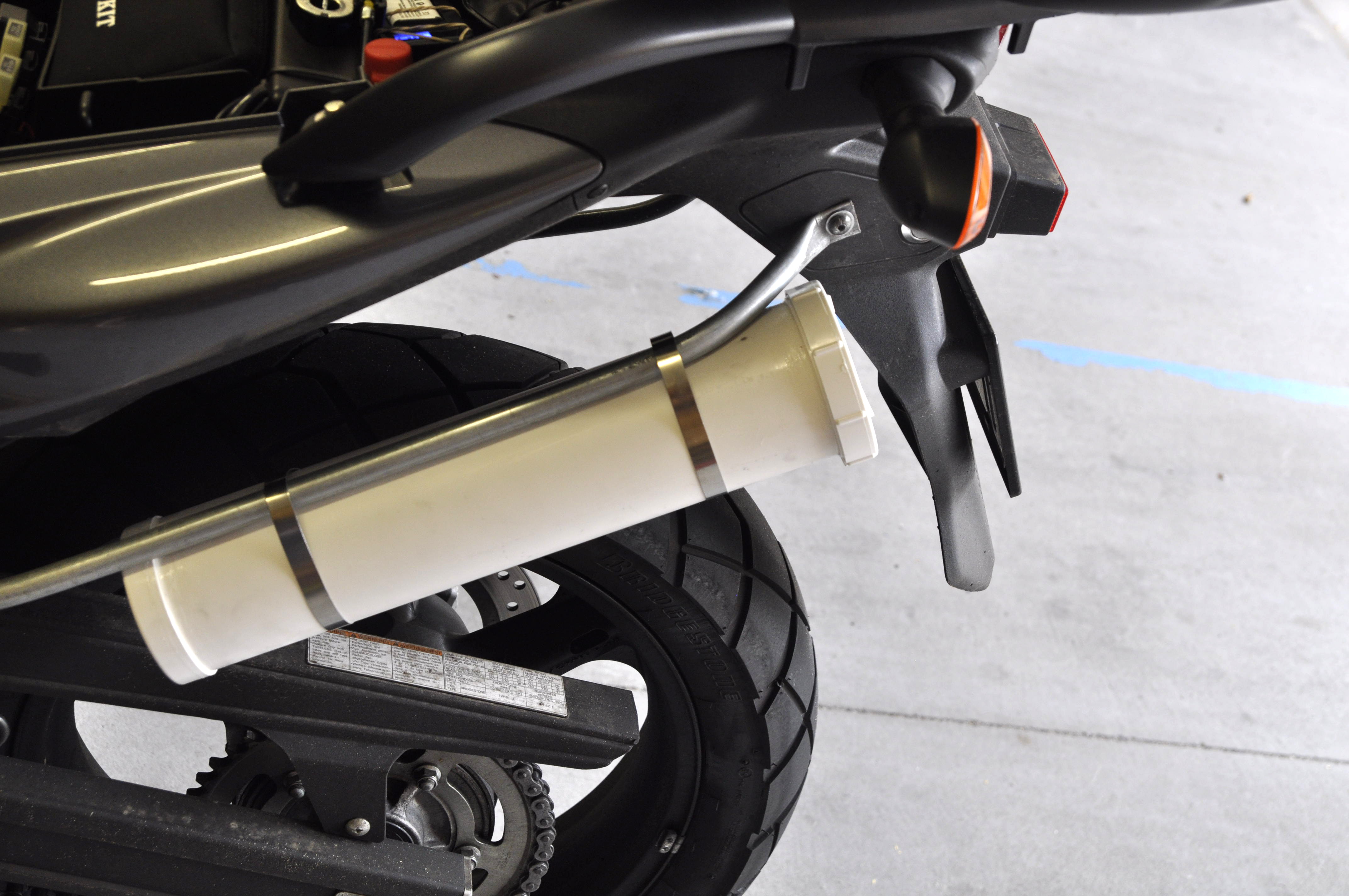 Here is the result with the paint job done.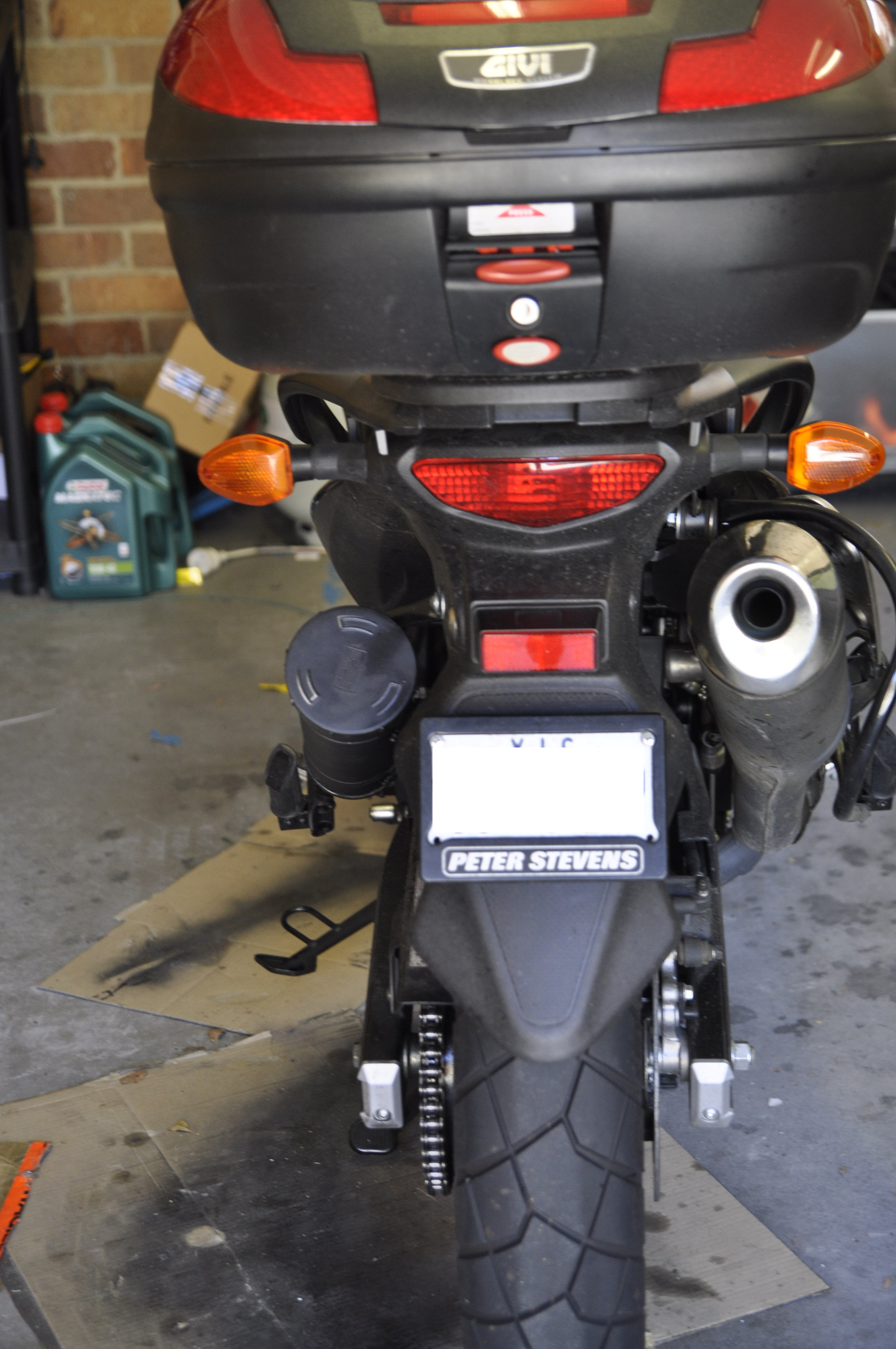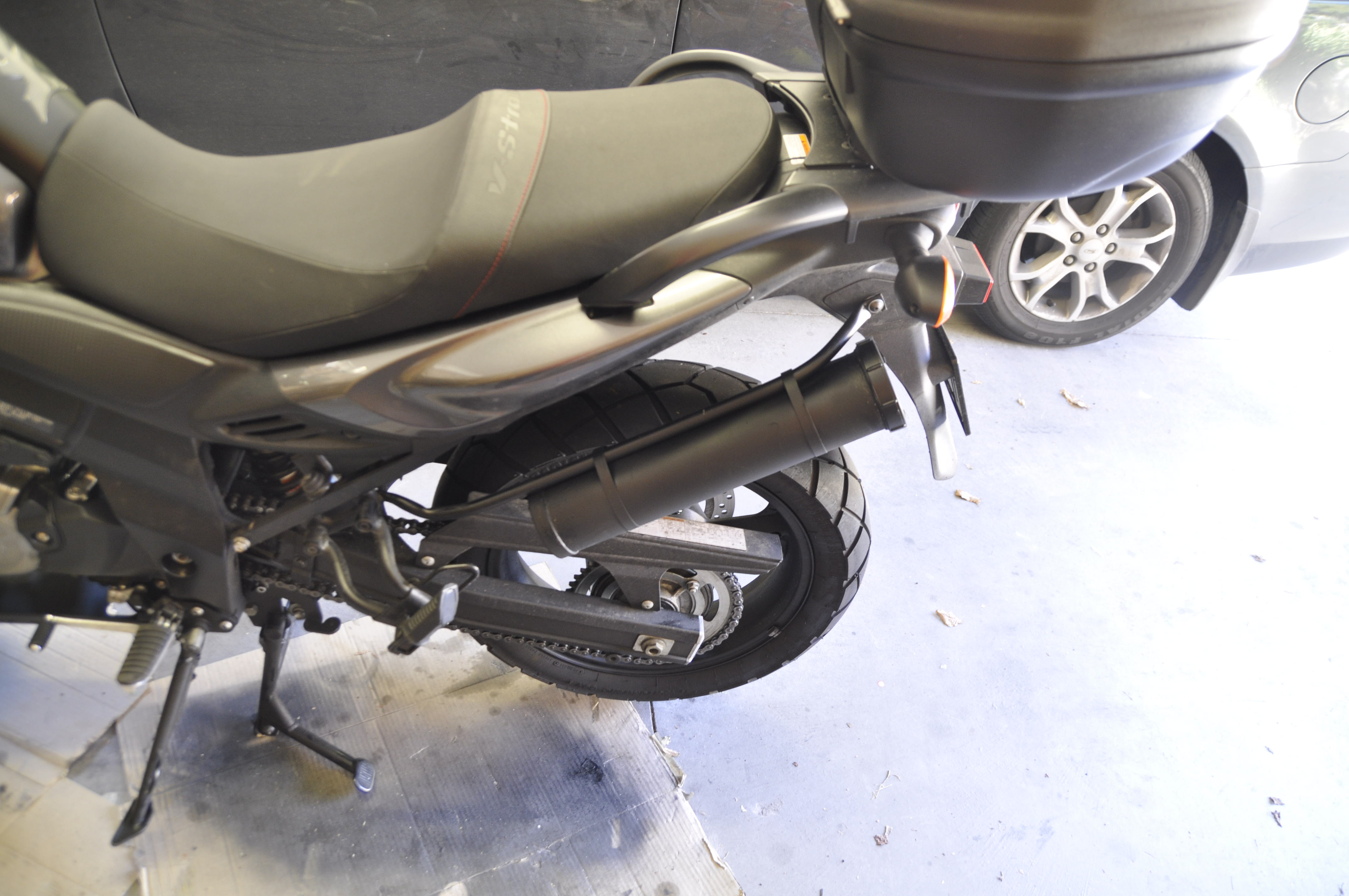 I must say, it moves a bit to the sides if you push the pipe but I experienced no problems what so ever with the bags over it. It gets pushed out of the way.
Total cost: $14
UPDATE after a big trip:
The newly crafted and mounted tube kept sliding towards the wheel after mounting the throw over soft panniers.
Solution: 4 zip ties to the frame of the bike, at each end. No more problems.